Veni Creator.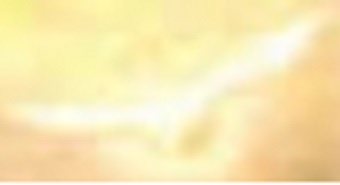 VENI CREATOR
Come, O Creator Spirit Blest!
And in our souls take up Thy rest;
Come with Thy grace and heavenly aid,
And fill the hearts which Thou hast made.
Great Paraclete! to Thee we cry,
O highest gift of God most high!
O font of life! O fire of love!
And sweet anointing from above.
Thou in Thy sevenfold gifts art known,
The finger of God's hand we own;
The promise of the Father, Thou!
Who dost the tongue with power endow.
Kindle our senses from above,
And make our hearts overflow with love;
With patience firm and virtue high,
The weakness of our flesh supply.
Far from us drive the foe we dread,
And grant us Thy true peace instead;
So shall we not, with Thee for guide,
Turn from the path of life aside
O may Thy grace on us bestow
The Father and the Son to know,
And Thee, through endless times confessed,
of both, the eternal Spirit blest.
All glory while the ages run,
be to the Father and the Son
Who rose from death; the same to Thee.
O Holy Ghost, eternally. Amen.
(attributed to Abbot Rabanus Maurus Magnentius OSB) 9th Century
In reading St John's gospel chapters 14-17 can be seen how the author of this beautiful Sequence prayer
has focused on Our Lord's Words at the Last Supper. And also, of course, on Pentecost itself.

Veni Sancte Spiritu.
Veni Sancte Spiritu (known as "the Golden Sequence) Come, Thou Holy Spirit, come, ...
Pange Lingua Gloriosi.
Pange Lingua Gloriosi. By St Thomas Aquinas. Often shortened to its final two stanzas, "Tantum Ergo." Most often: Corpus Christi, Holy...
O Salutaris Hostia.
Most often Benediction. O Salutaris Hostia O Salutáris hóstia,...…………………….O Saving Victim! opening wide Quæ cæli pandis...
Ave Stella Maris.
In Latin, and in English. Ave, maris stella, ….......................................Hail, Bright Star of ocean, Dei mater alma...
Devotions.
Recollections: Prayers and Devotions, and meditations on scripture are vital, and they help us to develop strong "recollections" and...