Booklet:read it here:
A Question ( a set Question) and unique to these very last times of the world that we are now in: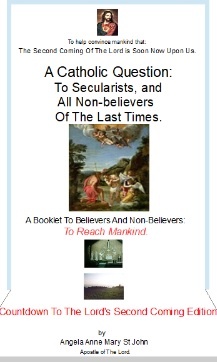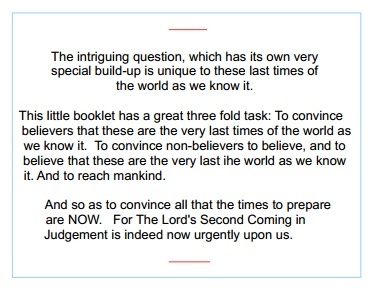 You can read the booklet via the link below. It includes a unique question.
(Please do read the Booklet, as is normal for reading online, you may have to back click once to access it.)
It takes around thirty minutes of normal reading time.
For paper copies. Please see Booklet page:
The Booklet.
The booklet is £1.50 (the rrp is £3.20) Please also see Buying the Book page for larger orders at reduced postage...
You can also read the shortened version of the Booklet here:
Booklet Question (Short version.)
Booklet Question (Short version.) (The question is for both believers and non- believers; to help both believe that these are the very...